DuroWipers are specified on the new Shannon Class Lifeboat where the conditions they encounter are treacherous; they need clear vision at all times and after many hundreds of hours of tests DuroWipers were the only choice.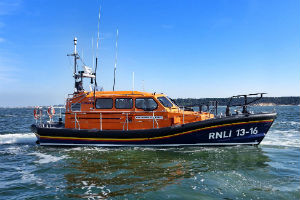 DuroWipers patented design transfers the power from the motor to the two spindles equally meaning both spindles drive unlike any other marine wiper in the World. This manifest into a smooth, quiet and powerful maintenance free performance lasting the lifetime of the vessel supported with a 3 year warranty
The extensive use of AISI 316 Stainless Steel throughout DuroWipers systems ensure that we are successful in combating harsh marine conditions and the corrosive elements of the sea.
The Patented Twin Drive System transmits power through the Arm to the Blade giving a reliable, smooth, quiet stroke.
The Arm has been developed to cope with expected extreme conditions by using AISI 316 Stainless Steel, twin clamps for each spindle for increased grip and twin brace to reduce twisting.
Articulation points incorporate four Oilite Bearings for a smooth performance.